Huntington Beach
Education
OnPoint Technologies
BCA
Huntington Beach school district supports academic and personal development so students become responsible, well-rounded, successful, and fulfilled within the global environment.
Recently its Ethel R. Dwyer Middle School was renovated, technology upgraded, and furniture updated to support new teaching methods. Functionality and flexibility were key drivers in an initiative that transformed the school's culture and community engagement levels. The project moved classes from being lecture-based to project-based, and it created an atmosphere that could be personalized to support individual learning styles. Now teachers can integrate different instructional technologies or move durable tables and storage easily to support different pedagogies. Students also have more flexibility to improve their comfort levels -- choosing different seating postures or table heights.
"This change has motivated our teachers, engaged our community, and developed more options and outcomes for more students than we have ever been able to previously achieve."
The Opportunity
Mobility to support pedagogy
Durability of furniture
Instructional technology to share content quickly and easily and meet a variety of modalities
Flexibility: diversity in seat form and function, multiple heights of tables
The Solution
Transformation of the school's culture skyrocketed family and community involvement
Shift in the staff's approach to instruction from rows with a teacher at a podium to students in teams and the teacher moving amongst them
Functionality of the entire room to support pedagogy, from desk and storage mobility to the integration of specific technologies
Flexibility for students to find a space that is comfortable for them to thrive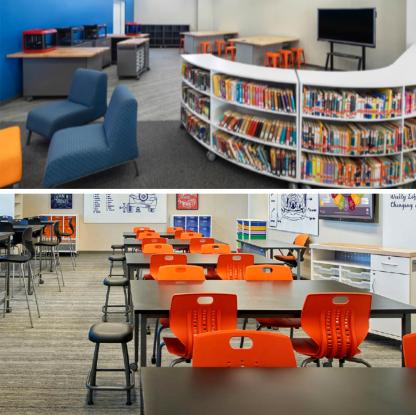 Product List
Storage: Encore and Designer Collection
Tables: Unitized frame, assorted
Seating: Rock stools
Selected Classroom Floor Plans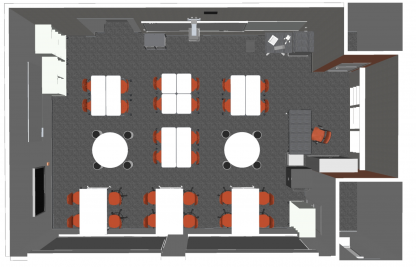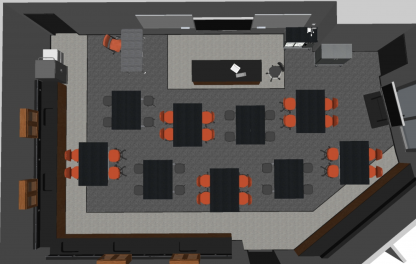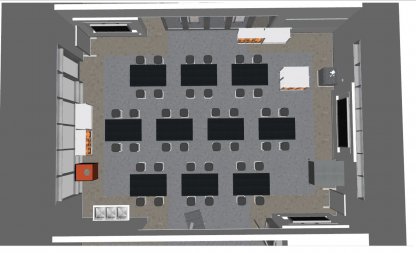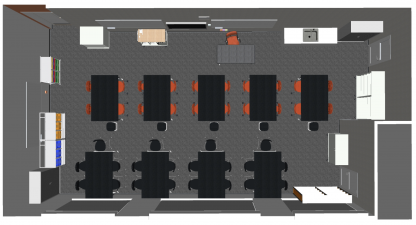 The middle school incorporated sitting and standing mobile options and array of seating choices. This created the opportunity for students to spontaneously reconfigure or select different seating during the day.