Pneumatic Base highlights
The generous worksurface simultaneously holds both computer and papers to optimize cross-reference activities and productivity.
Need something to support a team? Try out our double pneumatic for spontaneous project-based learning.
Sitting all day diminishes attention levels and jeopardizes health. The mobile pneumatic table encourages posture changes and movement to support multiple teaching methods.
Many pneumatics need coaxing or have stilted motion. Ours is effortless and quick, with a large height range that fits teachers or students.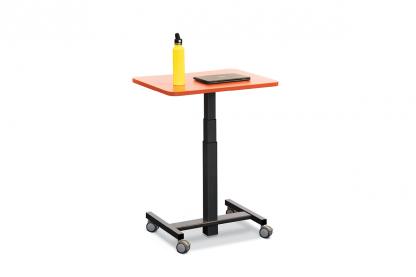 Pneumatic Base products
7 Results