C-Leg highlights
How do you open up your classroom aisles without making students feel cramped at their desks? With Fleetwood's C-leg. The compact design provides plenty of room for simultaneous use of paper and computer.
Compressed spaces need to feel open and nonrestrictive. The single off-center beam allows students to easily swing around to face different focus points in the classroom.
Bulky desks make quick transitions between individual and group work difficult. The compact C-leg on casters is easy for even the smallest student to move.
Just like our iconic Unitized Frame Table, Fleetwood guarantees that you can count on the C-Leg looking and working well for multiple generations of students no matter how you outfit it.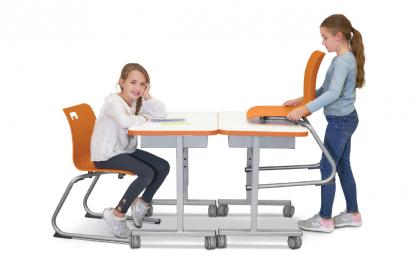 C-Leg Products
24 Results