Pedestal Base & Post Leg highlights
Teaming this classic table with wall-hung monitors or open-plan digital storage amplifies students' performance.
While these tables work great by themselves, they can be joined together to support larger group meetings.
Putting everyone at the same eye level, whether seated or standing, stimulates productive groupwork.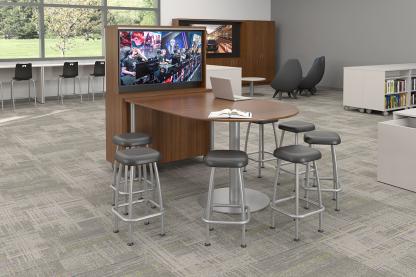 Pedestal Base & Post Leg products
6 Results