Whiteboard Highlights
Multi-stacking, lightweight whiteboards that work individually or in multiples.
Mount whiteboards to mobile cards, cabinets, and walls vertically or horizontally.
Magnetized corners and brackets easily click together or pop apart.
Durable, high-pressure laminate is more environmentally friendly and economical over its lifecycle than paper-based options.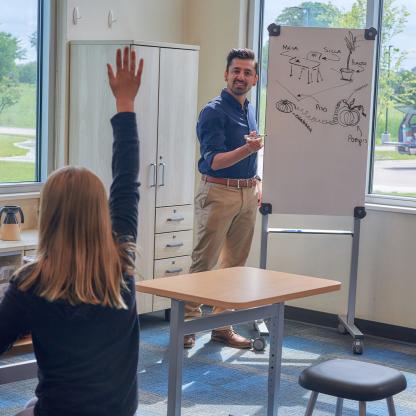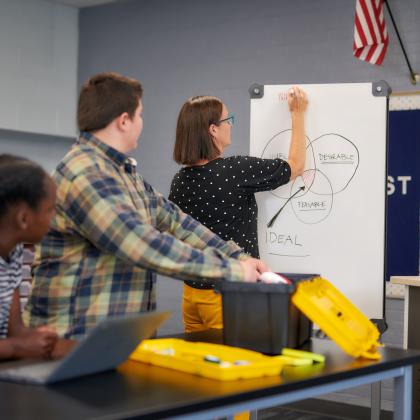 Schedule a Free Design Consultation
Our designers are skilled at working with you to find products that will work best for you, your school, and your students. Contact us to start working together!