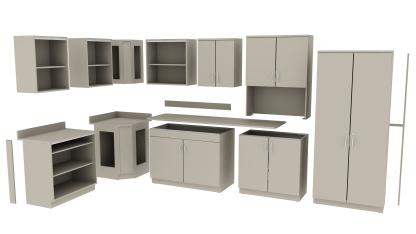 Make it a breeze to specify Illusions 2.0 and pick up some time-saving tips when using Illusions 2.0 storage for perimeter and space division applications. Illusions 2.0 provides an economical alternative to built-in casegood solutions. The space-compressing solution blends storage, digital display, and markerboard services in a cohesive package that opens up aisleways and provides long-term storage flexibility for schools.
Michelle Allard, ALEP and NCIDQ certified, will lead classes on the following dates. Click on the date that works for you.
Tuesday, May 16, 2023, at 1:00 PM(EDT)
Thursday, June 22, 2023, at 1:00 PM(EDT)
If you prefer in-person group training, contact us and select Illusions 2.0 Training from the option list to be connected with Michelle Allard or your Fleetwood Learning Environment Consultant to set up a training session.