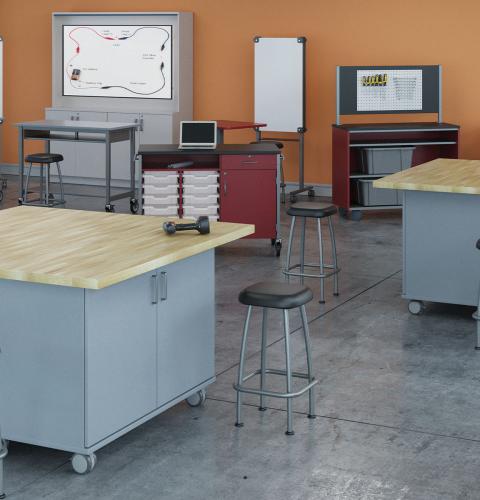 Teaching Method
Facilitate
Info-Medium
Low Technology
Insights for Makerspace Classrooms
Encourage students to explore their creativity and critical thinking skills in a collaborative workspace via hands-on learning.
While no two makerspaces are the same, incorporate areas that accommodate rugged hands-on activities and brainstorming with easy access to tools and bulk storage.
Build in flexibility so your core makerspace furniture can morph as your school's vision evolves to meet students' career objectives and community opportunities.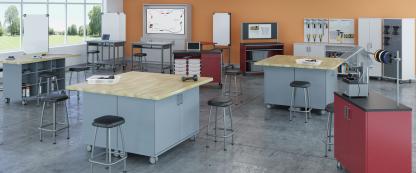 Thought Starters for Makerspace Classrooms
Browse all Makerspace Products